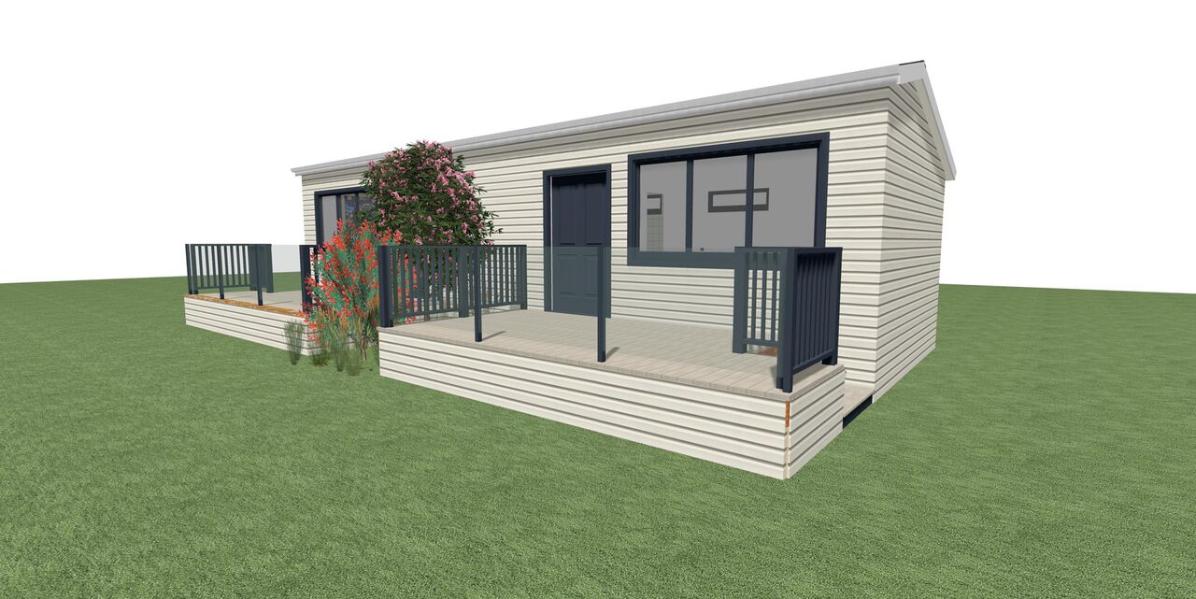 Built along the lines of a lodge and using a chassis so that the Planning permission is easier to obtain. The Bedroom pod is a sensible thoughtful solution to your accommodation problems.

For an easy solution to providing extra accommodation we offer a Two Bedroom Pod giving extra bedrooms on any flat area you have available.
The Two bedroom pod measures 40' x 13' giving an individual bedroom size of 20' x 13'

Connected to your services and sitting on a concrete pad these bedrooms offer an equipped, furnished, heated, finished bedroom solution.

With an external boiler system (if gas is selected) servicing each block of 2 bedrooms they are easy to heat, maintain and clean.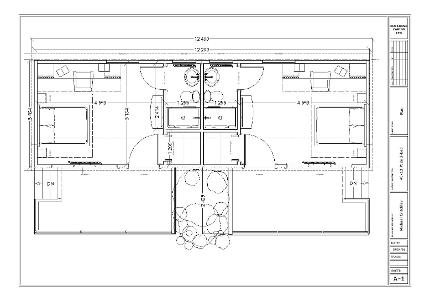 Fully equipped with twin bed's, bedside cabinets, writing desk with phone charger, tub chair, fridge, tea/coffee making area, hair dryer, TV, built in wardrobe, lighting, external lighting, electrical sockets and radiator.

Exterior colours in Canexel,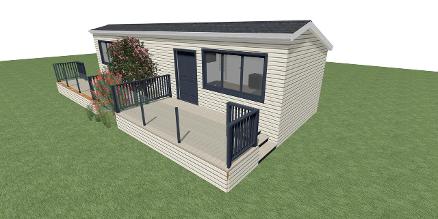 The Pod bedroom is built on a chassis and at 40' long x 13' wide x 3 m high is a self contained accommodation solution ideal for hotels, golf courses and wedding venues. Fully insulated and equipped. Exterior colours: Shades of timber, Roof tiles in brown or grey, Double glazed uPvc in white, grey or timber shades.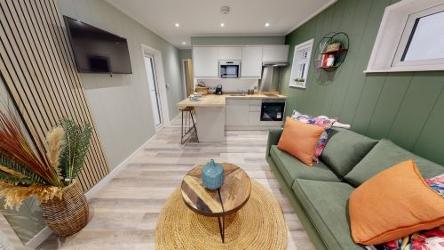 Superbly equipped with bathroom/shower, bedroom with built in wardrobes and office desk. OSB board to the interior giving a warm natural feel.
Contact us now for more detail on this stunning bedroom pod accommodation solution.